Suffolk in the Age of Steam
In this new book SUFFOLK IN THE AGE OF STEAM (Countryside Books £10.99) ROBIN JONES explains in detail how the county was transformed by the arrival of steam.
Greene King, near Stowmarket 18 Sept 1976
In a modern world of fast transport and instant communication it is difficult to visualise how the coming of the railway revolutionised daily life for the people of Suffolk.
B17 No 61611 at Ipswich shed - 1957
Today steam trains and old railway lines have a charm that few people can resist, but they were initially regarded with fear and suspicion. However, as the lines made their way across the county it became clear that they were vital to the development of rural Suffolk. Businessmen and the general public alike began to clamour for new lines to be built.
Brandon, first town in Suffolk to have its own station
The railways provided transport at a speed never dreamed of before, allowing rapid movement of perishable farm produce and fish to the capital and provinces.
Felixstowe
today is one of the busiest ports in Europe, thanks to its roots in the steam age.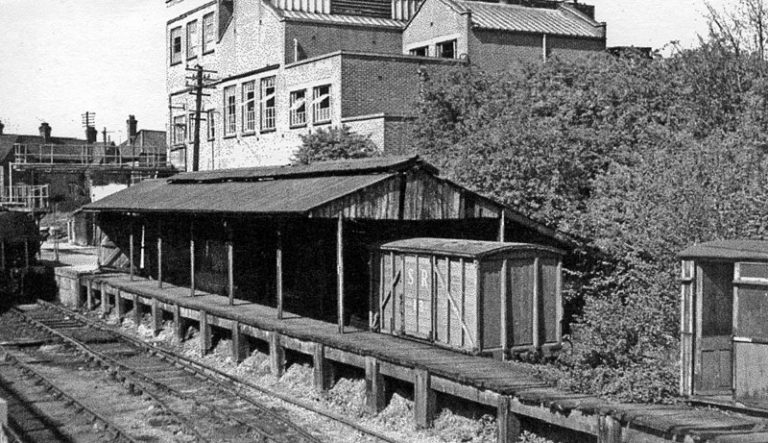 Southwold Railway
This new, fast and affordable transport allowed Londoners to experience the delights of the seaside on day trips and holidays and, as a result, thriving resorts blossomed and hotels and businesses catering to the new tourist trade quickly sprang up at coastal towns such as
Aldeburgh
,
Southwold
and
Lowestoft
.
Claydon station on Ipswich to Bury line (early 20th Century)
There were many other benefits for the people of Suffolk. The railways became a significant employer in the area. Provided with a wide spectrum of full time jobs many people could now rely on a regular salary instead of having to depend on agricultural and seasonal employment.
Tommy, one of last shunting horses - Newmarket 1963
Newmarket
gained its branch line in 1848 and this was to herald a revolution in the way in which racehorses were transported around the country. Previously it could take up to a month to move horses from stable to race meeting and back again. By providing horseboxes the railways enabled trainers to get their animals to their destination in a day, thus increasing the number of horses available for meetings. To the horror of many of the wealthiest members of the Jockey Club, the railways also opened up the sport to the public at large by running race day special excursions. This led to the invention of the spectator enclosure; to keep the masses at bay!
Great Eastern Railway, No 7441 waits to leave Mildenhall
In this excellently written and well researched book, author Robin Jones tells the story of Suffolk's golden age of steam. Modern photographs accompany the many wonderful photographs which were taken when the county's lines were open and busy.
Ipswich station 1930s
ROBIN JONES has long been a railway enthusiast. A keen photographer, many of the modern pictures used in the book are originals he has supplied. He is the founding editor of Heritage Railway magazine and author of Lost Railways of Essex.
Last steam engine in commercial service in Suffolk - Pecket No 2000
SUFFOLK IN THE AGE OF STEAM by ROBIN JONES is published by Countryside Books at £10.99 and is available from all good booksellers, some local garden centres and attractions and direct from the publishers at
www.countrysidebooks.co.uk
No 70000 Britannia at Saxmundham
Please click here for more information on
Suffolk Steam Trains and Railways
.
You may also be interested in viewing the following -
Lost Railways of East Anglia
.
---
Most Read Articles
Mothers Day in Suffolk
Find activities, gift ideas and special menus in Suffolk to show Mum how special she is.
We have a great many other interesting articles for you to read!