Antiques in Suffolk
Suffolk is famous for being a treasure house for antiques. Whether you are interested in furniture or decorative items for daily use in your home, splendid jewellery to wear, or something very precious and beautiful to keep as an investment, Suffolk is the place to come.



You can discover troves of antiques in Suffolk in antique and collectables shops throughout the county's pretty and historic towns and villages, making your browsing of High Streets part of a great sightseeing trip.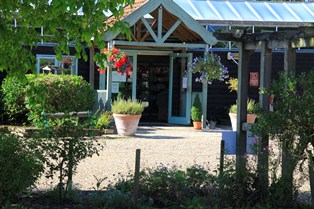 Yoxford Antiques Centre and Gardens
offer a refreshing and relaxing approach to buying antiques, collectables and gifts. They have a light and airy display area of over 5,000 sq ft with quality antique and 20th-century furniture, clocks, jewellery, bygones and collectables of all types, silver, ceramics, textiles, soft furnishings and vintage clothing, as well as a wide range of secondhand books, antique tools and garden ornaments.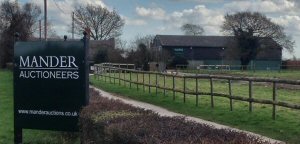 Mander Auctioneers, Sudbury
, hold auctions throughout the year, offering a range of rare antique items plus lots of furniture, silver, pictures, ceramics, jewellery and more. The auctions are held on a Saturday, with viewing days held on the Friday beforehand – and no two auctions are the same! Please click on the link above for auction dates and more information.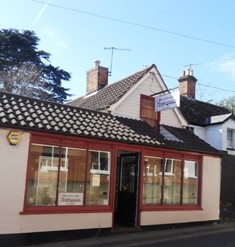 The
Woodbridge Antiques Centre
is a fantastic place to browse. With over 20 showcases of carefully selected items, you will be spoilt for choice with a great selection of fine examples of Georgian, Victorian and Edwardian silver, antique and vintage jewellery, glassware and many other pieces. Whether you are a serious collector or simply looking for a special gift at an affordable price, Woodbridge Antiques Centre has plenty to choose from.
Long Melford has been called the 'antiques capital of
East Anglia'
, and is where the TV programme 'Lovejoy' was loosely based. The experts of antiques in Suffolk are true enthusiasts and can pass on their expertise in their specialist areas as you browse their shops.

Have you something to sell? You can combine a break with the fun atmosphere of Suffolk's busy auction rooms and get the opinion of very experienced valuers of the county. Perhaps pay for your break with cash to spare!
Antiques and collectables have become an extremely popular way to invest. Trawling through antiques in Suffolk might just be the turning point for your fortunes! And just as seen on the TV programmes, each antique opens up whole histories and insight into previous lives and long-gone eras. Very satisfying! Well worth planning a holiday around the world of Suffolk antiques alone.
Regular Antique & Collectors Fairs in SuffolkLast Sunday of every month at Risby Village Hall
Furniture, silver, gardening bygones, china, glass, jewellery, tools, and much more!
Entry: £1 for adults, accompanied Children under 15 free.
Contact: 01787 280267 or robtchar@tiscali.co.uk
Venue Address: Risby Village Hall, Aylmer Close, Risby, Bury St. Edmunds. Suffolk IP28 6RT
What has been your greatest antique find in Suffolk? Which antiques shop do you think is the best? Let us know your thought by contacting us at
suffolkguides.admin@suffolktouristguide.com
.
---
Most Read Articles
We have a great many other interesting articles for you to read!
If you liked this you may also like these:
Dan's Meadow
Dan's Meadow Woodbridge, a picturesque riverside town close to the River Fynn, is the setting for a small family-run caravan park set in 3.5 acres of meadowland. Our aim is...
White Horse Camp Site
White Horse Camp Site The White Horse campground is located beneath the white horse, where there are beautiful flat fields and an abundance of wide-open spaces. A short drive away...