Youth Hostel Accommodation in Suffolk
Youth Hostel Accommodation in Suffolk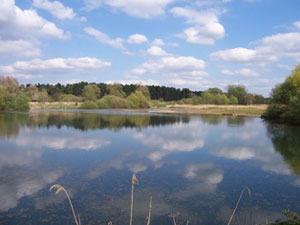 Youth Hostels are a favoured form of accommodation for many because of the varied benefits and experiences they offer.
Youth Hostels are generally made up of shared dormitories with beds and bunk-beds, plus many have private rooms for couples and smaller parties. Many have their own refreshment facilities, and are great places to meet other people who are travelling.
Continue reading for a guide to the
YHA Blaxhall
Youth Hostel, and some more general information.
Youth Hostel Accommodation in Suffolk

YHA Blaxhall, Woodbridge
is a wonderfully quiet hostel in tranquil surroundings. This great redbrick building was once the village school and has been expertly refurbished to provide comfortable and affordable accommodation.
Accommodation is available for up to 40 people in a variety of rooms, including rooms for families and couples. The Hostel can provide you with a selection of home-made and delicious food, including breakfast, packed lunches for when you are out and about, plus evening meals which are fully licensed. There is also a fully-equipped kitchen for those of you who would prefer to cook yourselves, and the cost ofhiring your bed at the hostel includes heating, electricity and bed linen.
There is good disabled access and families are well catered for. Accompanied students on school trips are also welcomed.
Please click on the link above for more information such as prices, contact details and reservations.
YHA Blaxhall is ideally located for nearby attractions and activities such as – –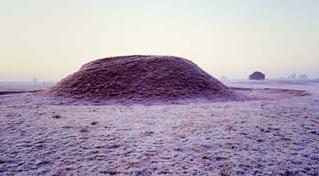 Sutton Hoo, Woodbridge
, one of Britain's most important archaeological sites that runs a full programme of events such as wildlife & walks and talks, Anglo-Saxon themed events, open-air theatre, children's activities and trails, and exclusive guided tours throughout the year.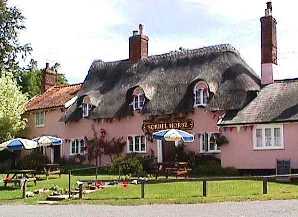 There is also a number of friendly and traditional
Pubs & Inns in Woodbridge
which are close by to YHA Blaxhall.
For more local information please see our
Guide to Woodbridge
.
Youth Hostel Accommodation in Suffolk

One of the main appeals for those opting to stay in a Youth Hostel is the price. Hostel accommodation is much cheaper than Hotels and B&Bs;, allowing those on a budget to travel widely and holiday in a large variety of locations.

Youth Hostels are particularly ideal for people travelling from place to place for an extended period of time longer than the average fortnight break.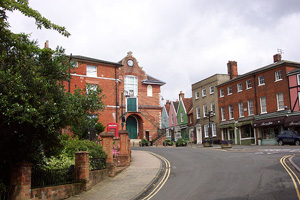 Another benefit of cheap accommodation is that it allows you to spend your budget on other things, such as dining out in
Restaurants in Suffolk
, buying gifts & mementos from
Shops in Suffolk
, or exploring the many
Days Out
and
Things to Do in Suffolk
.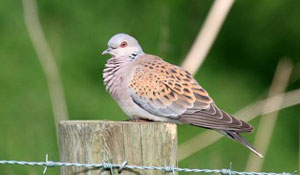 Youth Hostel Accommodation in Suffolk paired with some of the following activities make for a very cost-effective break, as these pursuits are absolutely free! For some great ideas please see – –
Walking in Suffolk
Cycling in Suffolk
Beaches in Suffolk
Public Gardens in Suffolk
Museums in Suffolk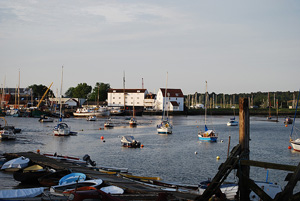 Youth Hostel Accommodation in Suffolk

Some hostels offer some en-suite rooms that generally consist of a toilet, wash-hand basin and shower. Standard or non en-suite rooms involve sharing communal shower/toilet facilities which are usually located not too far away on the same corridor.

Many hostels have a self-catering kitchen where you can cook your own meals and some even provide home-cooked meals, as YHA Blaxhall above does, or have their own restaurants and bar.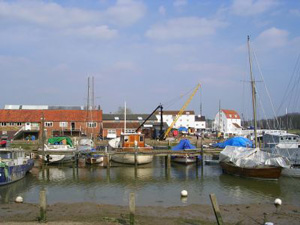 Almost all hostels offer lockers, either free-of-charge or for hire, to ensure that your belongings and valuables are safe and secure.
To summarise, Youth Hostels are great a accommodation option in which travellers and holiday-makers alike can make friends, base themselves in a prime location for exploring the local town and surrounding areas – and all at a very reasonable price.
---
Most Read Articles
We have a great many other interesting articles for you to read!
If you liked this you may also like these:
Dan's Meadow
Dan's Meadow Woodbridge, a picturesque riverside town close to the River Fynn, is the setting for a small family-run caravan park set in 3.5 acres of meadowland. Our aim is...
White Horse Camp Site
White Horse Camp Site The White Horse campground is located beneath the white horse, where there are beautiful flat fields and an abundance of wide-open spaces. A short drive away...