Days Out in Bury St Edmunds
Days Out in Bury St Edmunds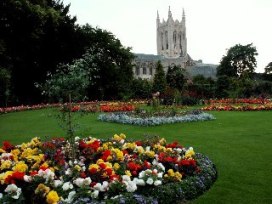 The beautiful medieval Suffolk town of Bury St Edmunds boasts some amazing features, such as the Cathedral, fascinating historical architecture, various cafes, restaurants and unique shops, in addition to the world-renowned Bury St Edmunds Abbey nestled in the luscious Abbey Gardens.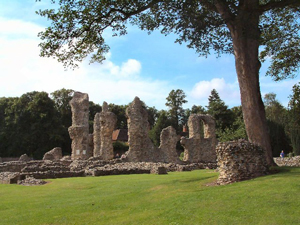 For some more information on this wonderful town, please see our
Guide to Bury St Edmunds.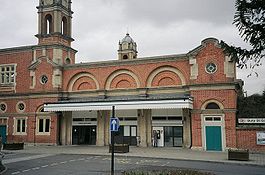 Days Out in Bury St Edmunds
Bury St Edmunds is easily accessible as various buses and trains from London, and other nearby areas travel to this town. Driving routes are also well-connected to the town. Local hourly trains run from the Bury St Edmunds Train Station to Ipswich and Cambridge, and trains to London, Liverpool and Ely and Peterborough run every two hours. There are two Ipswich-bound trains that stop and extend all the way to Harwich International.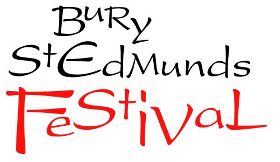 May in Bury St Edmunds buzzes with two famous festivals, attracting thousands of visitors yearly. The Fringe Festival features a wide collection of live performances, like music, comedy, dance, street performances, and dance. The Bury St Edmunds Festival lasts seventeen days and offers a thrilling combination of classical and contemporary music, jazz, open-air concerts, opera, folk, film, dance, poetry, walks, comedy, street theatre, and so much more.
Check out
Suffolk Festivals
to find out more about the exciting annual festivals in Suffolk.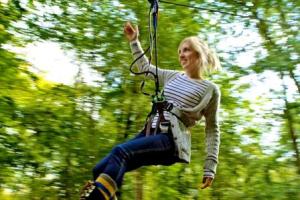 Go Ape is the UK's No.1 Forest Adventure.
Just North of Bury St Edmunds, you'll find Go Ape Thetford Forest, which is centred around adventure, fun, and outdoor expeditions. Spend the day swinging through the trees like Tarzan at
Go Ape!
If hiking, walking, rambling, and any other outdoor adventures are not really your thing, head to
SK Clinic & Spa
for a day of pampering. Treat yourself to some of the relaxing treatments offered by this Bury St Edmunds spa and feel revitalised throughout the rest of your visit.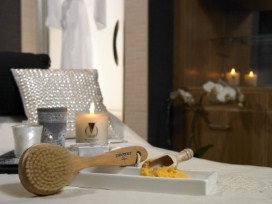 SK Clinic & Spa offers a wide range of relaxing treatments for both women and men, including body wraps, facials, hands and feet treats, massages, make-overs, Fake Bake tanning, hot towel shaves, and so many other luxurious packages that you can customise to suit your skin needs. Your day out in Bury St Edmunds does not have to leave you exhausted.
Check out Special offers from Hotels in Bury St Edmunds and find other discounts in Bury St Edmunds here
Days Out in Bury St Edmunds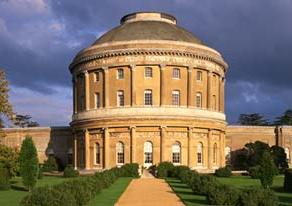 Ickworth House,
a wonderful National Trust property, welcomes all visitors and boasts a famous collection of portraits, paintings, furniture, and many other treasures within this architectural oddity. 
Visitors can enjoy a fun day filled with house tours, an exciting play area for kids, and a gorgeous vineyard on this estate.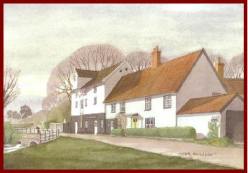 Pakenham Water Mill
is situated a mere seven miles northeast of Bury St Edmunds and features the only water mills from the 18th century that are still functioning. The nearby parish of Pakenham also holds an operating Windmill, which is definitely worth seeing. In the Miller's House, visitors can enjoy a variety of teas, coffees, and delicious cakes in the Tea Room. At the rear end of the Water Mill, you can sit back and enjoy the tranquil views of swans floating on the mill pool along with many other wildlife species that frequent this beautiful setting. A popular destination for families, local artists, ramblers, tourists, and school parties, this historic landmark is undoubtedly one of the best sites to visit in Bury St Edmunds.
Days Out in Bury St Edmunds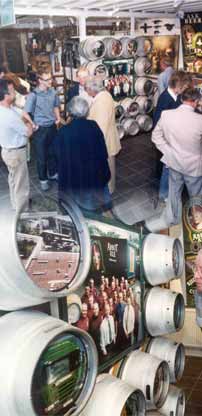 A trip to Greene King Visitor Centre, Bury St Edmund,
will ensure a glimpse into the rich local history of the area. You can visit the home of Greene King IPA, Abbot Ale, Riddles County, and the Old Speckled Hen from here. The Museum sheds light on the entire brewing history of Bury St Edmunds and the surrounding areas. Visitors can sample some of the finest beer varieties at the Brewery Tap and take a tour of the Brew House before making their way to the unique shops offering a wide variety of souvenirs, gifts, and, as expected, cases of delicious local beer.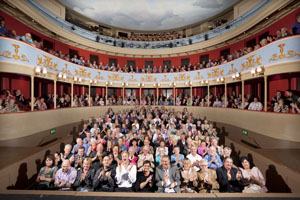 The Theatre Royal is the perfect place to add some entertainment to your trip through Bury St Edmunds. This stunning theatre was built in 1819 and is the only theatre on the National Trust's properties portfolio. As one of three of the oldest British playhouses, the Theatre Royal is certainly worth a visit.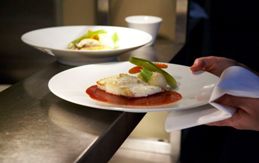 By now, you have probably worked up quite an appetite after all the fascinating sightseeing. Fortunately, Bury St Edmunds is a hub of lovely places to dine, drink, and simply kick your feet up. The following centrally located restaurants will be worth your time:
Maison Bleue Restaurant
is famous for its exquisite French cuisine and has won the 'Good Food Guide' of East England two years in a row.
The Old Cannon Brewery
has a wonderful reputation for serving the "bounty of the county," Cannon Fodder, brasserie menu, and offering diners the experience of watching beer being brewed right there on the premise.
Please click here for our full list of places to
Eating Out in Bury St Edmunds.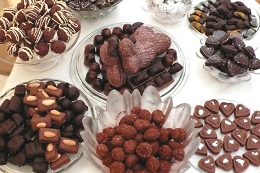 Every second Sunday of each month brings around the
Whelnetham Community Centre
Craft and Farmers' Market, where you can grab a delicious treat and stroll the streets of Bury St Edmund, exploring the cultural retail centre and purchasing some of the unique products the locals offer.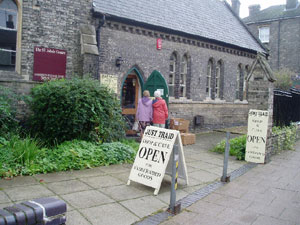 The Just Traid Centre
, set up by local churches, is a non-profit organisation that offers visitors fantastic shops and distinct cafes that sell some of the unique produce supplied by Fair Trade. The proceeds of the association are donated to nominated charities to facilitate winning the battle against poverty in developing countries.
A day will likely not be enough to visit all of the amazing attractions Bury St Edmund has to offer. If you feel like staying the night, you have a wide selection of
Accommodation Options in Bury St Edmunds
to choose from.
Please click here for our full list of
Hotels in Bury St Edmunds.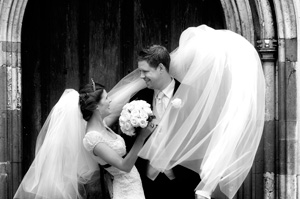 After spending some time in the lovely town of Bury St Edmunds, you'll soon find the romantic flare it holds. This mystical town is the perfect location for a wedding ceremony or reception and even a memorable honeymoon. Check out our guide to Getting Married in Bury St Edmunds to learn more about the Wedding
Services in Bury St Edmund
.
Let us know what you like best about Bury St Edmunds!
Just email us
suffolkguides.admin@suffolktouristguide.com
---
Most Read Articles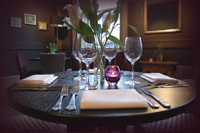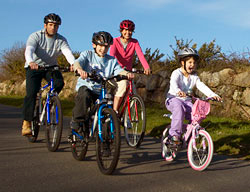 Mothers Day in Suffolk
Find activities, gift ideas and special menus in Suffolk to show Mum how special she is.
We have a great many other interesting articles for you to read!
If you liked this you may also like these:
Dan's Meadow
Dan's Meadow Woodbridge, a picturesque riverside town close to the River Fynn, is the setting for a small family-run caravan park set in 3.5 acres of meadowland. Our aim is...
White Horse Camp Site
White Horse Camp Site The White Horse campground is located beneath the white horse, where there are beautiful flat fields and an abundance of wide-open spaces. A short drive away...