Dog-Friendly Pubs in Suffolk
Suffolk boasts a wide selection of Dog-Friendly Pubs spread throughout the county. Some may ask you to keep your dog on the terrace or in the lovely gardens, but others welcome pets anywhere on the premise. Below is a list of all the Suffolk pubs that allow dogs to join the fun.

In the charming village of Grundisburgh, right outside of Woodbridge, you'll come across The Dog. This cosy location is so much more than just a pub. It also offers a lovely restaurant, a warm log burner, a public bar, and a Meditteranean-inspired garden with beautiful lavender bushes, an olive tree, and a classic wood-fired pizza oven. At the bar, you'll find authentic ales and a wide variety of craft beers and world-class wines to choose from. The menu offers every seasonal produce you can think of. Indulge in a finger-licking roast on a Sunday evening here. As you might expect after hearing the name, The Dog welcomes dogs of all kinds and even invite them to join you at the dinner table in the restaurant.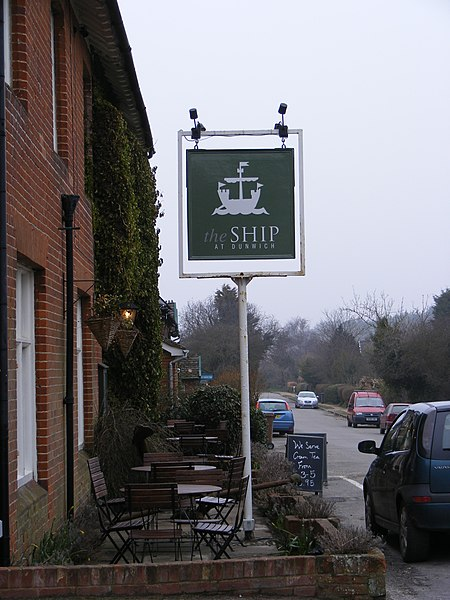 The Ship Inn, Dunwich and the Westleton Crown are both wonderful coastal locations for you and your dog. Not only do they keep a water bowl behind the bar, but they also offer various dog treats and invite dogs to share your bedroom with you. With delicious food, the beautiful Suffolk countryside, and the Dunwich beach close by, these destinations make for a great holiday with your best friend. Find more information about dog-friendly beaches in Suffolk here.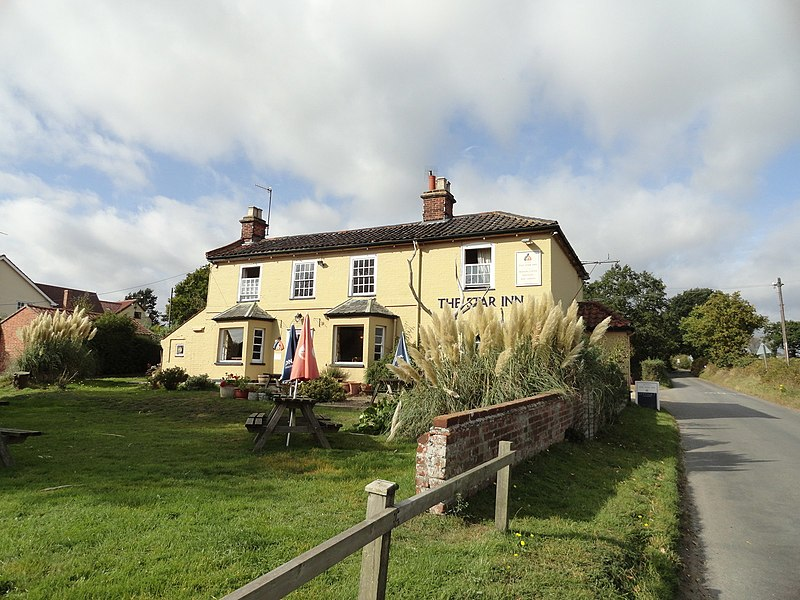 The Star Inn, Wenhaston, is an inviting and friendly town inn that boasts a big garden, delicious food and drinks, and camping facilities on-site. The two dogs already relaxing behind the bar will welcome your dogs with open arms.
The Plough and Sail a little while down the coast at Snape Maltings is the ideal spot to grab a bite to eat before attending the music concert in Aldeburgh, where dogs are welcome in the bar area. This family-run, friendly pub will tempt you to skip the music concert and dine on their delicious food.
Suffolk offers so many options where you and your dog can sit and dine together. To learn more about all the dog-friendly places in Suffolk, check out Dog-Friendly Suffolk and Dog-Friendly Beaches in Suffolk.
To find out more about what's happening in Suffolk, check out What's On Suffolk.
At which inn or pub in Suffolk are you and your four-legged friend regulars?! Please let us know by contacting [email protected].