The lovely market town of Woodbridge is known for its outstanding natural beauty and rich industrial and cultural heritage. Often referred to as one of the gems in Suffolk's crown, the town boasts plenty of great activities and places to see, including beautiful beaches, wildlife parks featuring fascinating animals, entertaining theatres, superb pubs and restaurants, and fascinating museums to explore. For those wondering about things to do in Woodbridge, this is the perfect guide.
There are fun things to do and see around every corner in this little town. These include outdoor activities, walking trails, an indoor soft play barn if you're visiting on a rainy day, amazing playgrounds, excellent shops, art galleries, and many interesting Woodbridge attractions ideal for days out with the whole family.
If you're looking specifically for things to do with kids in Woodbridge, you'll be delighted by the options. Keep reading for our list of favorite things to do on Days Out in Woodbridge.
Find out What's On in Woodbridge, here!
Things To Do In Woodbridge, Suffolk
The River Deben
Woodbridge is an excellent area to take a break and get away from the hustle and bustle of bigger cities. Located on the River Deben, this lovely town offers a wide variety of activities for a day out – including the river itself!
The River is an impressive sight, especially at sunset, and visitors and locals alike enjoy taking a short walk or a leisurely stroll on the river bank to admire the scenery. This is also a great place for a picnic with your kids or friends.
Find more great picnic spots in Suffolk, here!
There's plenty to see and admire on the river bank, including many boats and the famous Tide Mill Quay. This working tide mill is a welcome sight for visiting boats, and was fully refurbished in 2004 with the help of a lottery grant.
The tide mill is open to the public on weekends during the months of April and October, and every day from the beginning of May to the end of September. There is free parking available.
If you're interested in learning more about the town's fascinating historical buildings, visit our Guide to Woodbridge.
Sutton Hoo
Sutton Hoo is the ancient burial mound of a ship that belonged to an Anglo-Saxon King and is managed by the National Trust. The ship was discovered in 1938 along with an iconic warrior's helmet & shield, plus gold and silver treasures.
Many of these items have since found a home in the British Museum, but visitors can stop by the visitor's centre on site for an award-winning exhibition that includes a great collection of artefacts. There is also a full-size reconstruction of the ships burial chamber, all of which tells the fascinating story of Anglo-Saxon warriors.
There are events held at Sutton Hoo throughout the year. You can can go on a guided tour, take part in Anglo-Saxon-themed activities, go on wildlife walks, or attend productions at an open-air theatre.
Additionally, visitors can browse for souvenirs from the gift shop to commemorate their trips to Sutton Hoo.
Read more about Sutton Hoo, here!
More Woodbridge Attractions & Activities
Suffolk Punch Trust
Website: Suffolk Punch Trust
Take a trip to the Suffolk Punch Trust at Hollesley to meet the stunning stallion Besthorpe Achilles and others like him. Here, you can learn useful information about the history and background of these magnificent working creatures, and how the trust is working to protect this critically endangered breed of draught horse.
Guests will be entranced by these magnificent working creatures, and there is a cafe on site serving delicious homemade food.
Find out more about the Suffolk Punch horses and the Suffolk Punch Trust, here.
Ufford Park Hotel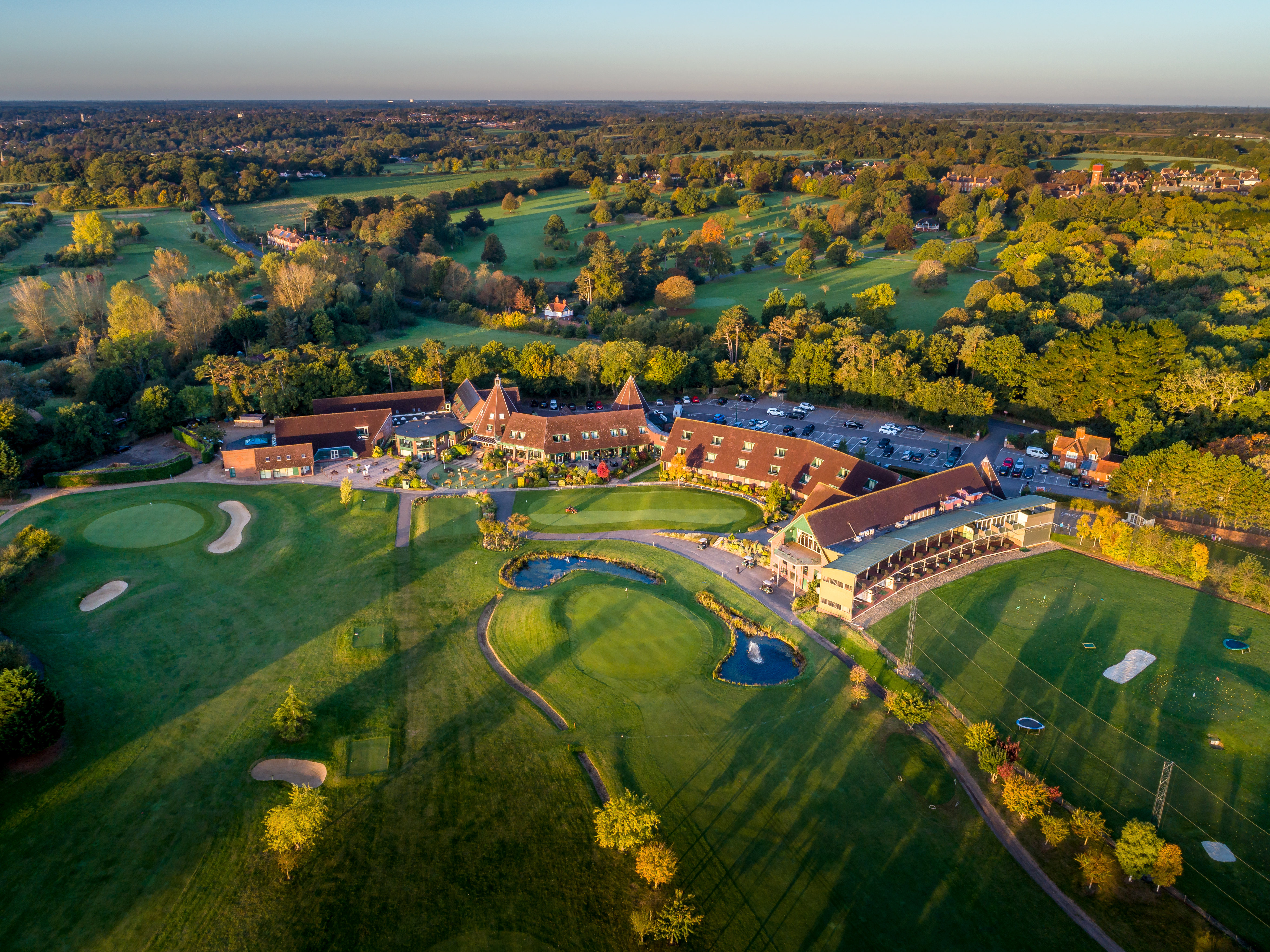 If you are looking for a relaxing day out in Woodbridge, the golf club, spa, and restaurant at Ufford Park Hotel might be the way to go.
You can drop in to book an appointment at the luxurious spa, which offers friendly staff, a state-of-the-art thermal suite, and highly trained beauty therapists. If you're fond of the outdoors or exercise, you take in a round of golf or visit the Health Club, which includes a large gymnasium and deck-level swimming pool.
Read more about Ufford Park Hotel, here!
Fun and Educational Things To Do With Kids in Woodbridge
Woodbridge boasts a wide selection of great attractions for fun family days out.
Perfect for toddlers and teens alike, the Deben Leisure Centre swimming pool is a great place to cool off in the England summer months.
Children of the ages of three and younger can swim for free, and there are several facilities to explore, including a gym, sauna, and indoor cycling studio.
Website: Deben Leisure Centre
Visiting Congo Rapids Lost World Adventure Golf in Woodbridge makes for an exciting day under the open sky.
Make your way through the extensive grounds, where you'll find some water fun on the many lagoons, a fascinating abandoned temple, and a lovely restaurant on your way toward Ufford Park Hotel.
Admission costs around nine pounds for adults and seven pounds for kids under sixteen.
Website: Congo Rapids
There are plenty of family entertainment options at Easton Farm Park, from arts and crafts to trains and air cannons—not to mention the adorable animals.
Residents and travellers alike can go on fun pony rides and even meet a real Suffolk Punch Horse. And, if you are traveling with young children, you can visit the bunny area to hug one of these soft creatures.
Learn more about Easton Farm Park, here!
Company number: 01728 746475
Website: Easton Farm Park
Captain's Wood Nature Reserve is a precious ancient grove, teeming with large trees, rare plants, and a variety of natural environments. The reserve supports owls, deer, and bats, among other wildlife.
This is one of the best wildlife parks in the UK, where you'll get to meet many exotic wildlife species. Captain's Wood offers a wonderfully enriching experience for toddlers, children, and adults alike.
Website: Suffolk Wildlife Trust
Woodbridge Food
Woodbridge has a fabulous reputation for being a great town for foodies, and there are a number of tempting places toeat out in Woodbridge while on your trip. With so many different options, you won't have to search very long before coming across an excellent pub or restaurant in town.
Find our helpful list of the best places to eat in Suffolk, here!
Woodbridge Shopping
Shoppers will be pleased to hear that Woodbridge is a Fairtrade Town that sells ethically-traded goods in many of its shops. There is a lovely mix of small, independent shops alongside large chain stores right in the town centre.
Walk the streets of Woodbridge to discover all the charming shops the community has brought to life and find the perfect gifts for tourists of all ages.
Those who are passionate about seeking antique delights will enjoy a visit to the Woodbridge Antiques centre, just two minutes from the train station.
Inside, you will find over twenty showcases full of little treasures from carefully selected dealers, such as beautiful antique jewellery, porcelain, pottery, paintings, prints, clocks and watches, and other items from times gone by.
It's the perfect place to find a unique souvenir from your day out in Woodbridge, or take home a lovely gift for someone special.
Website: Woodbridge Antiques
Woodbridge Accommodation
There's so much on offer in and around Woodbridge that you might choose to return for a longer stay. There are many accommodation options available, including Woodbridge hotels to suit all budgets.
Some of the best include Thatched Farm B&B and Holiday Cottages, Woodbridge.
Company Number: +44 1473 811755
Check out Special offers from Suffolk Hotels, here!
Weddings in Woodbridge
Woodbridge is a very romantic place, with some stunning venues to choose from. One of our favourites is Woodhall Manor.
Website: Woodhall Manor
If you're thinking about getting married in Suffolk, get some inspiration by checking out our list of Wedding Fairs in Suffolk, here!
Have you been on a day out in Woodbridge? Let us know where you went and what you did by sending your reviews to [email protected]!
Days Out Near Woodbridge
There are more great days out to be had in towns near Woodbridge, including:
Days Out in Ipswich
Days Out in Bury St Edmunds
Days Out in Suffolk