Historical Places to Visit
Framlingham Castle –
Church St, Framlingham, Woodbridge.
An excellent example of a 12th-century castle, this site represents status and power. The castle is renowned for its mural towers, curtain wall, and fine gatehouse.
Contact: +443703331181
Glemham Hall –
Little Glemham, Woodbridge
This sophisticated red brick Elizabethan mansion was built in 1560 and is immersed in beautiful parkland. Later, the Cobbold brewing family came to possess the house in 1923. Today, the house hosts a wide selection of events worth attending.
Contact: ​​
07920 855041
Holton Saint Peter Postmill –
Holton St Peter, Halesworth
A restored post mill from the mid-18th century, on a two-storey roundhouse, is shown in displays about the mill's history and workings.
Contact: ​​01986 872367
Thorpeness Windmill –
Uplands Road, Thorpeness
The mill, which still operates, was built in 1803 and is now a Heaths Area of Outstanding Natural Beauty and a Visitor Centre for the Suffolk Coast.
Contact: 01728 687110
Otley Hall –
Hall Ln, Otley, Ipswich
Otley Hall, a moated hall and gardens listed Grade 1, is the former home of the Gosnold family. Bartholomew Gosnold was the founder of Jamestown, the first English-speaking community in the United States, in 1607.
Contact: +441473890264
Sutton Hoo –
Tranmer House, Woodbridge
Woodbridge, England, has been the site of two early medieval burial grounds from the 600s and 700s. A previously untouched ship burial was found there in 1938, and many Anglo-Saxon relics were discovered.
Contact: +441394389700
Hadleigh Guildhall –
Market Place, Hadleigh
An ancient timber-framed building, listed Grade I, dating from the 15th century. There is a guild room with a beautiful crown-post roof, a former town hall, a Victorian assembly room, and a ballroom. A small walled garden contains medieval artefacts.
Contact:
01473 823884
The Malthouse Project –
Bury St Edmunds, Bury Saint Edmunds
The Project is a Heritage Centre, guided tours, and café, all housed in a restored old malt house dating back to the 1700s.
Contact: +441284732550
Orford Castle –
Castle Hill, Orford, Woodbridge
The keep, with three square turrets and an 18-sided drum strengthening its entrance, was constructed to an incredibly unique design. In the 1160s, Henry II developed the charming village and former port next to Orford Castle's unique polygonal tower keep.
Contact: +443703331181
Somerleyton Hall –
Somerleyton, Lowestoft
The Hall, originally a Jacobean manor, has been home to the Crossley family since 1844. A 12-acre garden boasts a historic 1846 Yew Tree Maze as well as guided tours of the manor, the walled garden, and special events.
Contact:
0871 222 4244
Christchurch Mansion –
Christchurch Park, Ipswich
A Magnificent Tudor mansion established in the late 1540s housing an extensive collection of panelling, furniture, clocks, ceramics, and paintings created from the 1600s to the 1900s.
Contact:
01473 433554
St Edmundsbury Chathedral –
Angel Hill, Bury St Edmunds
A church has stood on Suffolk's Cathedral site for nearly a thousand years. The people of the town once worshipped at St. James Church, an offshoot of the great Abbey of St. Edmund. The nave of today's church, begun in 1503, is a descendant of that church.
Contact:
01284 754933
Melford Hall –
Long Melford, Sudbury
A family of craftsmen lived in this Tudor mansion, where there are new interpretations, special events, and crafts on display.
Contact: ​​+441787379228
Gainsborough's House –
District, 46 Gainsborough St, Sudbury
The house where Gainsborough was born, Gainsborough's House in Sudbury, is worth a visit for its fascinating history, dedicated to the artist who lived in the house.
Contact: +441787372958
West Stow Anglo-Saxon Village –
West Stow, nr Bury St Edmunds
Visitors can experience what Anglo-Saxon houses might have been like 1500 years ago by experiencing them at this distinct reconstructed Anglo-Saxon town built on an original settlement site.
Contact:
01284 728718
Ipswich Transport Museum –
The Old Trolleybus Depot, Cobham Road, Ipswich
There are over 100 significant transportation and engineering objects from the Ipswich region in our collections, which are carefully preserved by dedicated volunteers.
Contact: 01473 715666
Mid-Suffolk Light Railway –
Brockford Station, Wetheringsett, Stowmarket
The Middy railway was a symbol of an ageing railway system that was constructed too late to benefit from the railway boom. It never made a profit and was effectively bankrupt before it was opened.
Contact:
01449 766874
Lavenham Guildhall –
Market Ln, Lavenham, Sudbury
A tearoom, shop, and children's guide are all situated inside one of Britain's finest timber-framed Tudor buildings.
Contact: +441787247646
Norfolk and Suffolk Aviation Museum – The Street, Flixton,
Bungay
More than 60 aircraft, both civilian and military, of all types, from the pioneering years to the present day, are on display.
Contact: 01986 896644
Southwold Lighthouse –
Stradbroke Road, Southwold
Take a look at this remarkable still-operational landmark, which was first illuminated in 1889.
Contact:
01502 722576
Clare Castle –
Malting Lane, Clare, Sudbury
​​According to the Breviary of Suffolk in 1618, Clare Castle had "lamentable ruins on the most beautiful situation," and both the ruins and the beauty still exist today. The Park stands on the site of a grand castle where one of England's wealthiest people resided.
Contact: 01787 277902

Woodbridge Tide Mill Museum –
Tide Mill Way, Woodbridge
Woodbridge housed the last working tidal mill in the country by the early 1950s, now fully restored and operational.
Contact:
01473 626618
The Long Shop Museum –
15 Main St, Leiston
The Long Shop Museum in Aldeburgh provides a glimpse into the town's history and occupations spanning over 200 years.
Contact: 01728 832189
Bigod Castle –
19 Flixton Road, Bungay
The Bigods aided King William I in the Norman conquest of England in 1066 and were rewarded with manors and lands in Bungay and Framlingham, among other locations in East Anglia.
Contact: 01986 893824
Felixstowe Museum –
View Point Rd, Felixstowe
Felixstowe Museum gives a comprehensive account of the military and social life of this coastal community through its artefacts and collections. Friendly volunteers run this independent museum, and they are always happy to assist. Their knowledge is unmatched, and they always deliver it with a sincere passion and love for history.
Contact: 01394 674355
Leiston Abbey –
Abbey Rd, Leiston
Standing as one of Suffolk's finest monastic ruins, Leiston Abbey features a 16th-century brick gatehouse in addition to a 14th-century abbey.
Contact: +441728831354
Euston Hall –
Euston, Thetford
The Duke and Dutchess of Grafton reside in the Euston Hall, which boasts a remarkable collection of paintings by artists like Lely and Van Dyck for visitors to behold.
Contact:
01842 766366
Eye Castle –
35 Castle St, Eye
Boasting medieval structures and Victorian flair, this motte and bailey castle had strong ties to royalty ever since the conquest of Norman.
Contact
01449 724636
---
Most Read Articles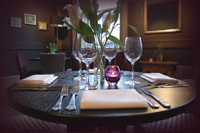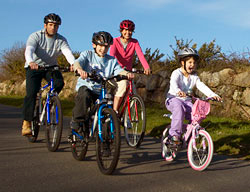 Mothers Day in Suffolk
Find activities, gift ideas and special menus in Suffolk to show Mum how special she is.
We have a great many other interesting articles for you to read!
If you liked this you may also like these:
Dan's Meadow
Dan's Meadow Woodbridge, a picturesque riverside town close to the River Fynn, is the setting for a small family-run caravan park set in 3.5 acres of meadowland. Our aim is...
White Horse Camp Site
White Horse Camp Site The White Horse campground is located beneath the white horse, where there are beautiful flat fields and an abundance of wide-open spaces. A short drive away...