Car Boot Sales in Suffolk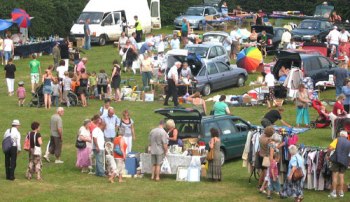 Find
Regular Car Boots Sales in Suffolk
here in alphabetical order, and for one off
Car Boot Sales
please see bottom of the page.
Want to add your Car Boot Sale to this list? Just fill in an Event Form.
Corton Playing Field Car Boots
Every Tuesday from April to October
Mills Drive, Corton, Lowestoft, Suffolk, NR32 5HN
From 8am, free Entry, refreshments & toilets available in the pavilion, enclosed children's play area.
Call: 07724 820411 Email: maureenboughton@tiscali.co.uk
Dan's Meadow Sunday Late Riser Car Boot Sales
Monthly Sunday April – October
Bealings Road, Martlesham, Woodbridge, IP12 4RW
Toilets and refreshments.
For dates and contact details, please see
Dan's Meadow
Friday Street Sunday Car Boot sale
Every Sunday & Bank holiday Monday's (weather permitting)
Friday Street, IP17 1JX
Open from 6.00am. Refreshments and toilets are on site. Well established Farm Shop and Cafe/Restaurant directly opposite.
Call 07711 080490 for more information.

Foxhall Stadium Car Boot sale
March to September, Sundays & Bank Holidays
Foxhall Stadium, Foxhall Road, Ipswich, IP4 5TL
Open to buyers from 6am.
Contact: 07922 292831
Gillingham Dam Car Boot
Every Sunday from May to October
Gillingham Dam, Gillingham, Beccles NR34 0LG
Entry from 7.30am. Refreshments available as well as disabled access and toilet facilities.
Call 07769 314628 for information.
Kessingland Car Boot Sale
Every Sunday from February to December
Whites Lane, Kessingland, Lowestoft, Suffolk NR33 7TF (Next to Africa Alive)
Open from: 7am – 1pm
Up to 400 stalls, refreshments and toilets available. 50p entry per adult, children free.
See www.kessinglandcarboot.co.uk for more information.

Melton Car Boot
Saturdays monthly from May-September
Melton Playing Field, Main Road, Melton, Woodbridge, Suffolk
Refreshments and toilets available, disabled access, free entry.
Contact Tel: 01394 420812 Email address: david.nessling@ntlworld.com
Needham Market Car boot
Every Weds & Sat until mid December
Coddenham Road, Needham Market, Ipswich, Suffolk IP6 8NH
From 6am – 1.30pm
Parking, toilets and refreshments available, free entry.
Contact Jackie: 07717 741340
Old Jet Charity Market
First Saturday of each month
Old Jet, Bentwaters Parks, Rendlesham, IP12 2TW
10am – 1pm. Charity Market. People will be selling jumble, homewares, paintings, new and old jewellery, vinyl and much more! Tea, coffee and snacks available.
For more information or to book a pitch please email ellie@oldjet.co.uk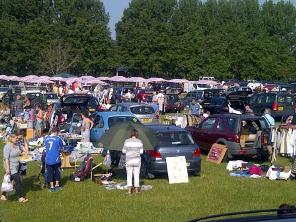 Stonham Barns Sunday Car Boot
Every Sunday from mid March-November
From 9am, full facilities on site, for dates and venue information, see
Stonham Barns
For information call 07817 539168 or email: fishface65@hotmail.co.uk

Thorpeness Car Boot Sale
Monthly June, July & August
Ogilvie Pavilion, Cricket Field, Thorpeness, Aldringham, Suffolk IP16 4NB
Contact Tel: 01728 452014 for dates and information.
Woolpit Car Sale Car Boot Sale – Bury St Edmunds
Weekly Sundays from End of Jan – Mid Dec
Bury Road, Woolpit, Bury St Edmunds Suffolk
From 8am.
Yoxford Car Boot
Monthly 2nd Saturday April – October
Yoxford Village Hall, Yoxford IP17 3HL
From 10am – 1pm. Free entry. There is also a market in the village hall including local meat, gifts, cakes etc.
To book a stall contact janet.tibbit@btinternet.com
One Off Car Boot Sales in Suffolk
Saturday 3rd March & 17th March 2018
Indoor Car Boot
10.00am – 12.00pm
Ringsfield Village Hall, Church Road, Ringsfield, Beccles, NR34 8NT
An Indoor car boot is being held to raise funds for the village play area refurbishment. Refreshments will be available including bacon rolls and cakes. Come and have a cuppa whilst browsing the stalls.
Tables are provided at £6 each. Contact Sarah 07749714747
---
Most Read Articles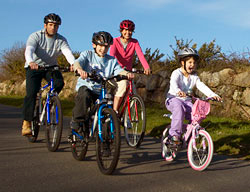 Easter Holiday Things to Do in Suffolk
Visit Suffolk this Easter to enjoy fun days out and family attractions.

Mothers Day in Suffolk
Find activities, gift ideas and special menus in Suffolk to show Mum how special she is.
We have a great many other interesting articles for you to read!
If you liked this you may also like these:
Dan's Meadow
Dan's Meadow Woodbridge, a picturesque riverside town close to the River Fynn, is the setting for a small family-run caravan park set in 3.5 acres of meadowland. Our aim is...
White Horse Camp Site
White Horse Camp Site The White Horse campground is located beneath the white horse, where there are beautiful flat fields and an abundance of wide-open spaces. A short drive away...