Bawdsey Quay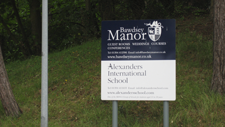 Suffolk's Rivers and Estuaries provide a wealth of natural attractions and experiences for sailing, fishing, walking and
cycling
. Bawdsey Quay is situated at the mouth of the River Deben which separates Bawdsey from nearby Felixstowe. From the Quay you can see a
Martello Tower
, one of the defensive towers constructed at the beginning of the 19th Century along the coast in order to ward off an attack from Napoleon. Today, a number of these towers are still standing in various parts of Suffolk.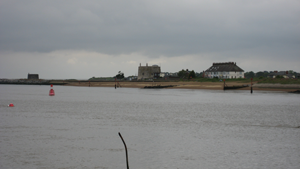 To find out more about these amazing mini 'forts' – including how you can stay in one – take a look at our Guide to
Martello Towers in Suffolk
At the Quay itself there's a good stretch of sandy beach for children to play on, and a lovely Boathouse Cafe to enjoy freshly caught local fish (seasonal opening times apply).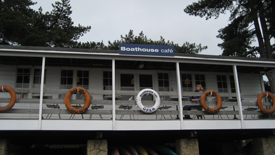 If you drive from Bawdsey to Felixstowe you'd have to go via Woodbridge and the journey would take you about 40 mins. The good news is that the Felixstowe to Bawdsey Ferry operates from early May through to the end of September daily between 10am – 6pm, and October weekends only, 10am – 5pm.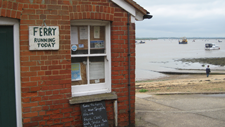 See
Suffolk Foot Ferries
for more information
Bawdsey Quay


Did you know that radar was developed and first tested in Bawdsey between the two World Wars? Today you can visit the place where much of the ground breaking work in radar technology took place. RAF Bawdsey, operational in 1937, was the first of a chain of radar stations to be built around the coast of Britain. During the Battle of Britain with 2,600 Luftwaffe planes to the RAF's 640, it was the use of radar for detecting aircraft en route to the UK so they could be intercepted that saved the day.
See Bawdsey Radar Station for more information & opening times for this fascinating museum.


Bawdsey Quay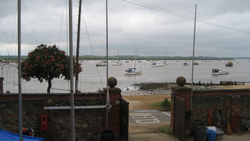 What do you think of Bawdsey Quay? Please write a review and then
Send us an Email
.
---
Most Read Articles


Mothers Day in Suffolk
Find activities, gift ideas and special menus in Suffolk to show Mum how special she is.
We have a great many other interesting articles for you to read!
If you liked this you may also like these:
Dan's Meadow
Dan's Meadow Woodbridge, a picturesque riverside town close to the River Fynn, is the setting for a small family-run caravan park set in 3.5 acres of meadowland. Our aim is...
White Horse Camp Site
White Horse Camp Site The White Horse campground is located beneath the white horse, where there are beautiful flat fields and an abundance of wide-open spaces. A short drive away...