Covehithe, on the Suffolk coast just north of Southwold and south of Kessingland, was previously known as North Hales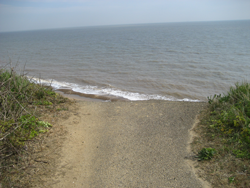 The end of the path at Covehithe – very Thelma and Louise!
Clearly Covehithe must have been a large area at one stage to warrant such a large Church, but within the ruins of this old Church a 'new' one has been built -with a thatched roof no less. St Andrews, the present church, was built in 1672.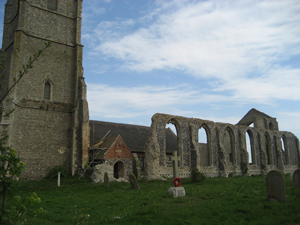 It has a fantastic beach – one of Suffolk's best kept secrets! This can only be accessed on foot or by cycle. There is on street parking near to the church and a clearly marked footpath opposite which takes you through fields to the dunes, a short scramble down and you are on the beautiful beach. Not an ice cream seller in sight and no facilities as such but well worth a visit if you are after a secluded spot to take in the scenery and paddle in the sea. A favourite with dog walkers too.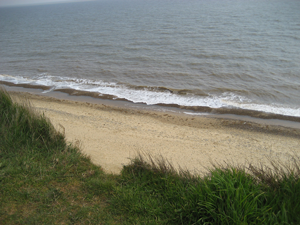 There is also a lovely coastal walk – not for the fainted hearted!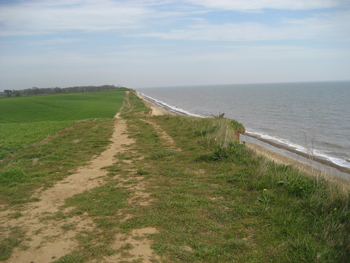 Nowadays you can see lots of working farms rearing pigs – bigger than you think and not to be messed with particularly when they have piglets to protect –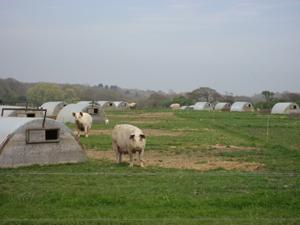 Visit Covehithe soon before the rest disappears into the sea!
Have you visited the Suffolk Coast? Please send all coments and reviews to us at [email protected].