Regional stories and long-lost histories can come to life on stage through Eastern Angles Theatre Company, which blends heritage with theatre.
We offer professional touring and site-specific theatre with a focus on new writing, reaching new audiences, and developing new skills. Our works are based on our connection to East Anglia and the eastern regions of England. Eastern Angles have been blazing a trail across eastern England for 40 years, as well as conducting national tours and performing at the Edinburgh Festival.
Our Mission:
-Showcase environmental responsibility
-Create innovative and creative theatre
-Tour to a wide variety of communities, sites, and theatres
-Praise a "sense of place" in urban and rural settings
-Offer community- and region-specific activities
-Utilise themes of heritage to combine the past, the present, and the future in performances
Special Offers and Events
The annual programme of the Eastern Angles is as follows:

-The Spring Tour: A tour through small-scale locations and village halls throughout Suffolk, Essex, and Norfolk from March to June.

-The Autumn Tour: A moderate-scale tour to village halls, schools, and care homes from September to November.
-The Christmas Panto Alternative: A authentic Eastern Angles Christmas comedy travelling through Woodbridge, Peterborough, and Ipswich from December to January.
The Eastern Angles Theatre Company further commissions original plays, offers workshops for children in coordination with professional directors and actors, and creates unique community shows.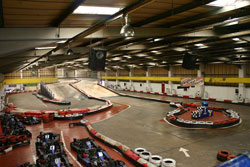 ---