FolkEast at Glemham Hall
The 2017 Folk East Festival takes place on 18th, 19th & 20th August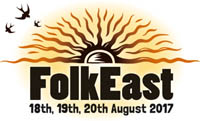 The three day FolkEast Festival returns to the 300 acre estate of Glemhall Hall in rural Suffolk for a sixth year this August, with headliners including Folk legend & ex-Bellowhead frontman
Jon Boden
stepping out solo, and 2017 BBC Radio 2 Folk Awards nominees
Nancy Kerr, Kris Drever & Ninebarrowm
plus
Sam Kelly & The Lost Boys.
MUSIC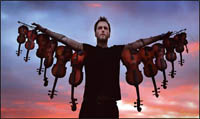 Former Bellowhead frontman
Jon Boden
is one of the outstanding folk performers of his generation – having won 11 BBC Radio 2 Folk Awards, more than any other artist. One of his first solo festival performances, he will headline the main Sunset stage on Friday night in a genre-hopping set that promises to get FolkEast off to a buoyant start.
Winner of the Horizon (Best Emerging Act) award at the 2016 Folk Awards, East Anglian-born
Sam Kelly
will bring his Lost Boys band and unmistakable voice to the main stage on Saturday night, building on their success last year.
The line-up will also include acclaimed singer guitarist
Michael Chapman
, esteemed veteran duo
Martin Carthy & John Kirkpatrick
and another outstanding duo from the younger generation,
Will Pound and Eddy Jay
, who made waves with their debut album Ignite last year.
Lau
, three times winners of Best Group at the Folk Awards, have also been announced. The acclaimed trio comprises Martin Green, Aidan O'Rourke and Kris Drever, whose song If Wishes Were Horses is nominated for Best Original Track at the 2017 Folk Awards.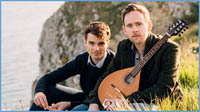 Another duo making their first appearance at FolkEast will be Dorset's
Ninebarrow
(Jon Whitley and Jay LaBouchardiere), their songwriting skills and perfect harmonies having won them a nomination for the 2017 Folk Awards Horizon Award (Best New Act).
Nominated in the same category is former Folk Singer of the Year
Nancy Kerr
, for her song Fragile Water; Nancy will be heading to FolkEast in the star-studded trio of Simpson, Cutting and Kerr.
Keeping the Irish flag flying will be the stand out
Damien O'Kane Band
. Coleraine-born Damien's exciting modern spin on traditional Irish folk music saw his latest album Areas of High Traffic nominated for Best Album at the 2016 Folk Awards.
Irish traditional folk band
Beoga
, also from Ulster, are also Suffolk-bound. The Antrim five piece is collaborating with Ed Sheeran on his upcoming album. They reportedly joined Sheeran at studios in Suffolk last June to record two trad folk tracks, one about Galway and one about Wexford, where Ed has strong family roots.
FolkEast's irrepressible patrons
The Young' uns
(Sean Cooney, David Eagle and Michael Hughes), popular winners of the 2016 and 2015 Best Group title at the BBC Radio 2 Folk Awards will be headlining the Broad Roots stage and promise another action-packed live podcast.

ACTIVITES AND FAMILY FUN
FolkEast Festival also features:
– An art strewn woodland walk leading to the "secret" Soapbox Stage featuring up-and-coming musicians and poets from the region
– Instrumental, a festival within a festival which brings together some of the country's top instruments makers.
– Gardeners' Question Time event, Gardeners Cornered! with John Spiers of Bellowhead.
– FolkEast Art Arcade
– packed dance programme
– donkey rides
– children's activities
– yoga
– poetry
– storytelling
– the Eastfolk Chronicle Kinedrome (showing folk and local interest films)
– tours of Glemham Hall by Major Philip Cobbold.
Plus the Suffolk food fare, two authentic 'village' pubs serving festival ales plus possibly the smallest pub in the UK, The Halfway Inn.
VENUE AND TICKET INFORMATION
Located close to the A12 (from where the famous FolkEast decorated tree can be seen), the festival will also be running shuttle buses to the site from Wickham Market station.
Venue Address:
Glemham Hall
, Little Glemham, Woodbridge, Suffolk, IP13 0BT. Located close to the A12, the festival will also be running shuttle buses to the site from Wickham Market station.
Early Bird tickets for the festival are now sold out.
Advance weekend tickets:
£115 (adult)
£100 (full time students, senior citizens)
£70 Youth tickets (12-17 year old) which must be purchased with an adult ticket.
Family weekend tickets (two adults & two 12-17 year olds) £342.
A great offer sees free admission for children aged 11 and under; camping is £12 per tent with a £24 charge for campervans and caravans.
Visit
FolkEast Festival
for more information
---
Most Read Articles
We have a great many other interesting articles for you to read!
If you liked this you may also like these:
Dan's Meadow
Dan's Meadow Woodbridge, a picturesque riverside town close to the River Fynn, is the setting for a small family-run caravan park set in 3.5 acres of meadowland. Our aim is...
White Horse Camp Site
White Horse Camp Site The White Horse campground is located beneath the white horse, where there are beautiful flat fields and an abundance of wide-open spaces. A short drive away...