Price
Free
Lime Tree Gallery
Specialists in contemporary Fine Art & Glass, we hold regular exhibitions throughout the year, each accompanied by a fully illustrated web catalogue.
We have a particular love of contemporary Scottish artists, and we will always have a varied selection of their art on show.
Ranging from the traditional to the modern, the figurative to the abstract, each exhibition is complemented by a selection of individual glass pieces, mainly from Britain and the Baltic States.
For details of these works please visit our website above.
Please also take time to look at 'My Gallery', which offers several benefits to registered users.
We would love to see you in Long Melford, but if that is not possible, we will always make every effort to let you see works at home. You can contact us by email and keep in touch.
Additional Features
Fine Art and Glass
Local Contemporary Artists
Fine Art
High Street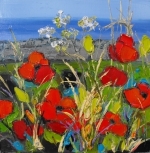 ---