May Bank Holiday Events in Suffolk
May Bank Holiday Events in Suffolk
There's lots on for everyone over the May Bank Holiday weekend in Suffolk from Festivals and shows to live music and BBQ's. See our calendar below to find out what's on near you.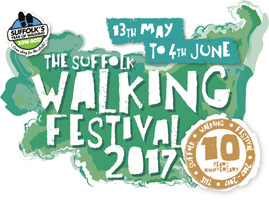 13th May-4th June – The Suffolk Walking Festival
This years marks the 10th Anniversary of the Suffolk Walking Festival and there are over 100 wonderful walks on offer, providing the opportunity to explore the diverse Suffolk countryside; stroll around medieval towns, amble along the coast or learn about history. There's a huge range with something to suit everyone, including special Family Walks. See
Suffolk Festivals
to find out more.
Visit one of Suffolk's many RSPB sites this May Bank Holiday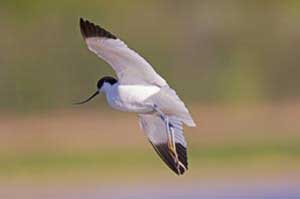 An array of wildlife with informative talks and activities for young and old, visiting an RSPB site in Suffolk is a brilliant day out for everyone. Lots of locations to choose from including the famous Minsmere as featured on the BBC's
Springwatch
.
Friday 19 May to Sunday 28 May – Bury Festival
Venues across Bury St Edmunds, Bury St Edmunds
The Bury Festival showcases artists of international renown alongside home-grown talent, there is street theatre, music, plays, walks, films, ballet and lots more. The 59 events this year span 13 venues across Bury St Edmunds.
Tickets range from £8-£38 with free street theatre performances.
See
Suffolk Festivals
to find out more.
May Bank Holiday Events in Suffolk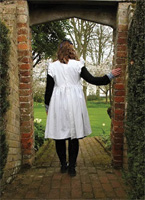 26th May – The Secret Garden, Spinning Wheel Theatre
Starting this May Bank Holiday Spinning Wheel Theatre's charming and heartwarming adaptation of Frances Hodgson Burnett's treasured childhood novel hits the road across East Anglia. A joyful and uplifting tale of magic, friendship and hope, this is a show for all the family – not to be missed! See
Spinning Wheel Theatre
for full information.
Friday 26 May to Tuesday 30 May – Potters and Friends
10am – 5pm. Little Hall, Market Square, Lavenham CO10 9QZ
A selection of quality items handcrafted by the stallholders, mostly pottery but including weaving, a blacksmith, textiles, and other traditional crafts. Tel: 01284 827417 for more information.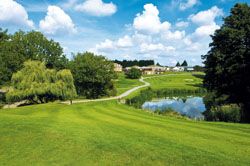 Treat yourself at Stoke by Nayland Hotel, Golf & Spa
Whether it's 18 holes of golf on a championship course, a delicious lunch in an award winning restaurant or a relaxing day at the wonderful Spa (or maybe all 3!) Treat yourself this Bank Holiday Weekend with a trip to this fantastic venue. Click the link above for details.
Saturday 27 May – SUMMER SERENADE
7.00PM. St Michael's Church, Church Street, Framlingham IP13 9BJ
As part of the St Michael's Festival of Flowers – Claire Weston, accompanied by John Hutchings, in concert with music by Britten, Quilter, Gershwin, Novello and others.
Tickets: £10.00 from Hall Farm Butchers or on the door. Tel: 01728 720125

Saturday 27 May – Postcard Fair
10am-4.30pm. County Upper School, Beetons Way, Bury St Edmunds, IP32 6RF
Postcard Fair including Ephemera, Autographs and Accessories. 35 local and national dealers.
£1 Entry. More details – 01787 370406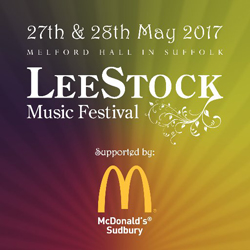 27th-28th May – LeeStock Festival, Melford Hall
Venue Address: Melford Hall, Long Melford, Sudbury, Suffolk CO10 9AA
LeeStock Music Festival celebrates its 10th year in style! This years headliners include Newton Faulkner, Wheatus, Toploader, Goldie lookin Chain plus lots of other local and national acts. Held in the grounds of Melford Hall, a National Trust property, LeeStock has donated over £100,000 to the Willow Foundation, a national charity who offer special days to seriously ill young adults.
For ticket information, see: LeeStock Festival****



Saturday 27 May to Sunday 28 May – Lawshall Scarecrow Festival
10.00am – 4.00pm both days. Lawshall, IP29 4PB
A fantastic display of scarecrows, all shapes and sizes throughout the village. A great day out for all the family. Either walk the route around or drive. There will be over 30 scarecrows on display throughout the village. It is free to come and look, programmes with the map are available for £1 from All Saints Lawshall Church where there will also be cakes and refreshments for sale.
Free Event, programmes £1.
Email: Emma Clements, Tel: 07967 270262
May Bank Holiday Events in Suffolk

Saturday 27 May to Monday 29 May – Charity Abseil
Ipswich Hospital Maternity Block, Heath Road, Ipswich, IP4 5PD
Take on our Extreme Abseil and scale 120 feet down the Maternity Block at Ipswich Hospital, it will provide you with unbelievable views across the whole of Ipswich, all the way to the coastline of Felixstowe! It's an experience that you'll never forget and all for a great local cause.
We are offering you the opportunity to do something amazing to raise much needed funds for your chosen ward or department at Ipswich Hospital. This will be an adrenaline filled experience, but don't worry you don't need to have any previous experience as our trained abseil team will take you through everything you need to abseil outside.

Tickets: £35 registration fee, £150* minimum fundraising target
Email: charity@ipswichhospital.nhs.uk or telephone: 01473 702929


Hire a bike this May Bank Holiday with Suffolk Cycle Hire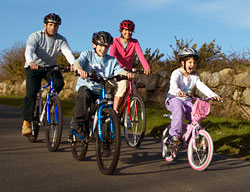 Discover Suffolk by bicycle this bank Holiday. Local delivery and collection service available to your home, camp site or starting point. Free parking onsite. Substantial discounts on longer hires.
For booking and prices see:
Suffolk Cycle Hire

Sunday 28 May – Stonham Truck Show
Gates open 10.00am-5.00pm
Stonham Barns Leisure & Retail Village, Pettaugh Road, Stonham Aspal, Stowmarket, IP14 6AT
If you love all things trucks then come along and see the different varieties that are on display. There will also be many trade stands, food & drinks stalls, entertainment, children's playzone and all the other facilities and attractions on offer at Stonham Barns, including the Owl Sanctuary, Teapot Pottery, shopping village, golf and fishing. We are supporting the East Anglian Air Ambulance so a well as being a great family day out, it is for a worthwhile cause too. We look forward to seeing you at the Stonham Truck Show. See
Stonham Barns Leisure & Retail Village
for more information.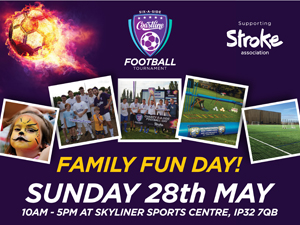 Sunday 28 May – Charity Family Fun Day
9.45am. Skyliner Sports Centre, Rougham Tower Avenue, Bury St Edmunds, IP32 7QB
Coastline Graphics have organised the second Coastline football tournament and Charity fun day!
It will take place at the newly built Skyliner Sports Centre, on the all-weather pitches. Our aim is simply to have a good time, play a few games of football whilst raising money and awareness for The Stroke Association – ideally in the sunshine! Sound interesting?
We have organised a variety of activities for all ages to enjoy including a bouncy castle, raffle, penalty shoot out, shot speed test and much more. Refreshments being served by local catering.
Please visit our Facebook Event group for further information or visit football.coastlinegraphics.co.uk
Release your inner monkey at Go Ape!

Speed down zip wires, climb rope bridges, tackle Tarzan swings and wobbly crossings; all suspended up to 120 feet above the forest floor! Or keep your feet on the ground with a forest Segway adventure. Heaps of fun for all the family. Click the link above to find out more.
Sunday 28 May – Ipswich 5K Colour Dash
12:00pm to 2:00pm. Christchurch Park, Ipswich, IP4 2BX
Come together to support East Anglia's Children's Hospice. We rely on support from community to help make home-from-home at our hospices. We care for children and their families with life-limiting conditions.
Our Colour Dash comes to Ipswich for the fourth year! Our Colour Dash events raised £150,000 for the charity last year. Join in the most messy fun run you"ll ever be part of. Walk, jog or run a short distance as our colour pirates shower you in colourful powdered paint!
Registration starts at £10 for child aged 5-15 years old. There is also:
– Adult (aged 16+) registration = £20
– Team (minimum of 6 people) = £17.50 per person
– Family registration = £50 (1 adult and kids or 2 adults and 2 children).
More details coming soon. You can register your interest now and we will let you know as soon as registration opens – colour dashes sell out quickly so sign up soon!
Email: hannah.walker@each.org.uk, Tel: 01473 276196.
Sunday 28 May – Highway Blues, Live Music at The Alex, Felixstowe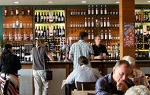 Head along to the The Alex, Cafe Bar on Felixstowe's scenic seafront this bank holiday for some great live music from 9pm. Loonnnggg established trio, playing Chicago electric blues and modern classics. Requests will be considered (polite ones!) Free entry, delicious food and drinks served all weekend. Click on the link above to find out more
May Bank Holiday Events in Suffolk

Sunday 28 May – Cars On Bardwell Village Green
10.00am – 5.00pm. Bardwell Village Green, The Green, Bardwell, IP31 1AW
Classic and vintage car show,plus plenty to see and do. Free Entry
Tel: 01359 253525


Sunday 28 May Garden Party at The Orwell Hotel
The first of four Garden Party's at The Orwell Hotel. Commencing at 12.30pm with drinks on the lawn followed by a delicious 3 course lunch starting at 1.00pm. Entertainment of light jazz is provided by the Kayona Duo. Click on the link above to find out more about The Owell Hotel
Sunday 28 May – The Snape Maltings Vintage and Makers Market
9.30am to 4.00pm, Snape Maltings, Snape, IP17 1SP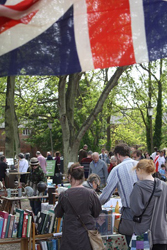 A hand-picked, choice selection of the regions leading vintage traders, local artisans, makers and craftspeople. The market will feature everything from one-off vintage furniture, fashion, and homewares, to locally made products, artworks, fabrics and jewellery.
Sunday 28 May – West Suffolk Youth Jazz
12.30pm. The Apex, Charter Square, Bury St Edmunds, IP33 3FD
Enjoy a variety of jazz music performed by the talented young musicians of "West Suffolk Youth Jazz". A free event as part of the Bury Festival.
Sunday 28 May – Spring Plant Fair & Artisan Market at Helmingham Hall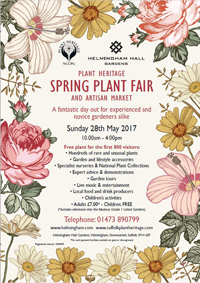 Set in the wonderful grounds of Helmingham Hall and featuring; Garden, Conservation & Artisan zones plus a marquee with plant experts, activities for Children and live music, a dance tent, homemade teas and lunches as well as a range of food stalls.
Plus a Free Plant for 800 Visitors! This prestigious event is much more than just a plant fair. Visit the link above to find out more.
Monday 29th May – Flux Freestyle Fun Days
10:00 – 20:00. Flux Freestyle Jumping, Cardinal Park, Grafton Way, Ipswich, IP1 1AX
The Flux team will be raring to go; letting you bounce off the walls and let the children let off some of that built up energy! And with ten freejump sessions throughout the day, you have plenty of time slots to choose. Booking is highly recommended. £10 per person.
Call 01473 231426 or email getintouch@fluxfreestyle.com
Monday 29th May – BBQ at The Anchor Walberswick
The Anchor, Main Street, Walberswick, IP18 6UA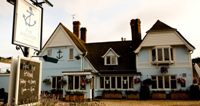 Weather permitting!
See
The Anchor, Walberswick
for more information.
Ufford Park, Woodbridge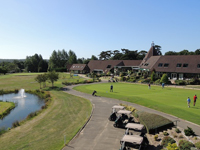 Monday 29th May
Bank Holiday BBQ & live music at Ufford Park
Enjoy a delicious BBQ with family and friends at Ufford Park, Hotel Golf & Spa, near Woodbridge. Relax to the mellow sounds of Jaxx from Mr Tim the resident saxophonist whilst Mr Bean, local children's entertainer keeps the kids happy. £9.95 for 2 items from the BBQ and salad. Click the link above for more information.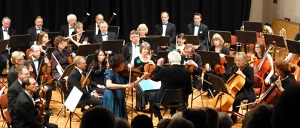 Sunday 28 May – Kingfisher Sinfonietta Concert
6.30pm. The Cut Arts Centre, New Cut, Halesworth IP19 8BY
The popular Kingfisher Orchestra returns to The Cut in Halesworth for an early evening Sunday concert of delightful music. Conducted by the renowned musician Elgar Howarth, first hear his own Five Jacobean Dances. Rob Rogers is soloist in CPE Bach's Oboe Concerto in E flat and with his wife Debbie Rogers in Concertante for Flute & Oboe by Moscheles. With a beautiful Sinfonietta by Roussel, the concert concludes with the hugely popular Serenade for Strings by Tchaikovsky.
Tickets: £12, £10 concessions & £2 f/t education
For all concert information email: kingfisherensemble@gmail.com
For tickets see
The Cut
If you liked this you may also like these:
Dan's Meadow
Dan's Meadow Woodbridge, a picturesque riverside town close to the River Fynn, is the setting for a small family-run caravan park set in 3.5 acres of meadowland. Our aim is...
White Horse Camp Site
White Horse Camp Site The White Horse campground is located beneath the white horse, where there are beautiful flat fields and an abundance of wide-open spaces. A short drive away...