Welcome to Red Rose Chain, an independent film and theatre company with a strong sense of community at the heart of everything we do.
Our productions are suitable for all the family.
You can book a picnic or bring your own, meet the cast, or hang around to party afterwards at one of our special event nights. Whatever you do, don't miss the most fun-filled theatre event of the year!
---
Special Offers and Events
Red Rose Chain presents
---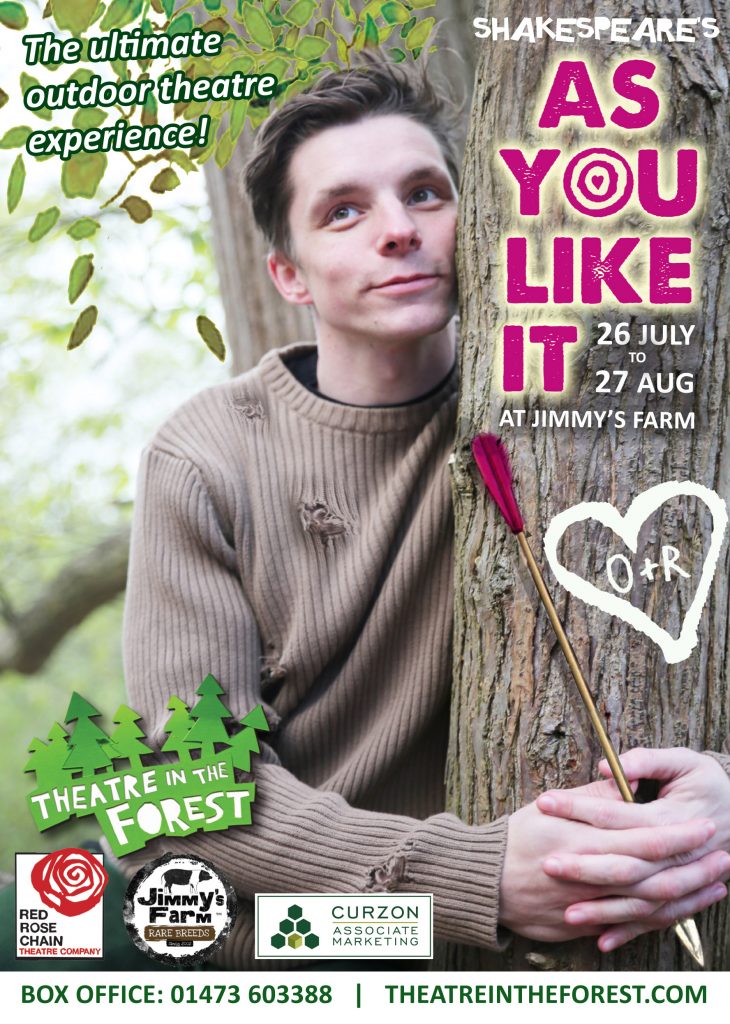 Shakespeare's As You Like It
One of Shakespeare's most bewitching comedies, featuring some of his best-loved characters. Forget the rules of romance…Orlando & Rosalind have their own ideas! Follow Red Rose Chain into the magical woodlands of Jimmy's Farm for an unforgettable adventure full of rivalry, redemption and a most unexpected wedding! Packed with engaging energy, music and dance – Theatre in the Forest is an ideal introduction to Shakespeare for all-ages and a must-see for any fan.
Monthly
26 JULY – 27 AUGUST
Start times
9.30 am and 1 pm
Cost
£10 to £25.50 (discounts for Over 60s, concessions, groups and families)
Location
Jimmy's Farm, Pannington Hall Lane, IP9 2AP
Book tickets before June 15th for 15% off all tickets in our special early-bird offer!
Additional Features
Family Friendly Shows
A great night out!
Beautiful Scenery
Suitable for all
Theatre in the Forest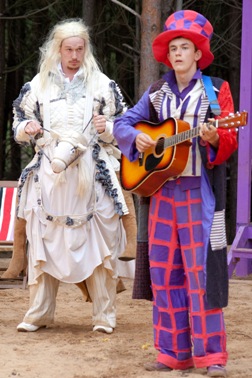 ---