Suffolk Conference Venue
SUFFOLK CONFERENCE VENUES AND MEETING FACILITIES

Suffolk offers a range of top class facilities for your next conference or corporate meeting, all within each reach of London, Essex and the Midlands, and all at rates that are highly competitive. Here we've listed the top conferences venues and meeting facilities in Suffolk and to find out more about each venue just click on the top link on their listing –


The White Lion Hotel, Aldeburgh
Inspirational seaside venue with extensive facilities including an LCD projector, TV and DVD player, flip chart and marker pens, email facility and WiFi.
Facilities
Theatre – 80
Boardroom – 3 Meeting Rooms
Banquet – Food available
Exhibition Rooms – No
Accommodation – 38 Modern Guest Rooms
High Lodge, Darsham
High Lodge offers a complete Conference package for you, each day can be tailored to suit all requirements and budgets. An event co-ordinator will be on hand throughout your event to check that every detail has been covered and the schedule runs perfectly to plan.
Facilities
Theatre – Upto 250
Boardroom – 2 Meeting Rooms
Banquet – Upto 200
Exhibition Rooms – Yes
Accommodation – On-site Holiday Lodges
Hintlesham Hall Hotel, Ipswich
The ideal location for high quality Meetings & Conferences, the Hall allows various permutations of private rooms, large and small with award winning cuisine.
Facilities
Theatre – 100
Boardroom – 5 Meeting Rooms
Banquet – Catering for up to 100
Exhibition Rooms – No
Accommodation – 33 Rooms and Suites
Kesgrave Hall, Ipswich
An ideal venue for meetings with conference rooms for up to 24 delegates and also great for away days and team building with state-of-the-art visual equipment and great surroundings.
Facilities
Theatre – No
Boardroom – 3 Meeting Rooms
Banquet – Catering for up to 24
Exhibition Rooms – No
Accommodation – 23 Guest Rooms
Fynn Valley Golf Club, Ipswich


Fynn Valley Golf Club has the space you need, whether you need a private meeting room for two people or a large room for a conference venue for up to two hundred.
Facilities
Theatre – Upto 200
Boardroom – 3 Meeting/function Rooms
Banquet – Top class catering
Exhibition Rooms – Unknown
Accommodation – 3 5* Holiday Lodges
Stoke by Nayland Hotel, Golf & Spa
There are nine flexible meeting rooms , all have full air-conditioning, free Wifi, natural daylight and private terraces overlooking the lake or golf courses. Excellent cuisine, from boardroom lunches to gala dinners for 350.
Facilities
Theatre – 450 people
Boardroom – 9 Flexible Meeting Rooms
Banquet – 250 Seated
Exhibition Rooms – Unknown
Accommodation – 80 Hotel Rooms
Ufford Park Woodbridge Hotel Golf and Spa
Unrivalled facilities for every type of corporate event – from team-building exercises, training sessions to product launches and exhibitions.
Facilities
Theatre – 300 people
Boardroom – 8 high standard Meeting/Function Rooms
Banquet – Yes
Exhibition Rooms – Yes
Accommodation – 87 Ensuite Guest Rooms
---
Most Read Articles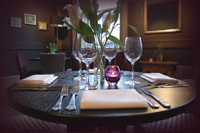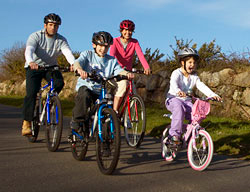 Mothers Day in Suffolk
Find activities, gift ideas and special menus in Suffolk to show Mum how special she is.
We have a great many other interesting articles for you to read!
If you liked this you may also like these:
Dan's Meadow
Dan's Meadow Woodbridge, a picturesque riverside town close to the River Fynn, is the setting for a small family-run caravan park set in 3.5 acres of meadowland. Our aim is...
White Horse Camp Site
White Horse Camp Site The White Horse campground is located beneath the white horse, where there are beautiful flat fields and an abundance of wide-open spaces. A short drive away...