New Years Eve Celebrations in Suffolk
New Years Eve Celebrations in Suffolk
New Years Eve 2017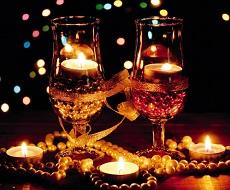 New Year's Eve Gala Ball at the Stoke by Nayland Hotel, Golf & Spa
Join Stoke by Nayland for their most popular event of the year. Let your hair down and party the night away to the superb sounds of a great live band. This event is the perfect plan for your New Year's Eve – an excellent chance to celebrate with friends and family! Tickets cost £90pp. Early booking is strongly recommended. See
Stoke by Nayland Hotel, Golf & Spa
for booking details.
See in the New Year at The Anchor, Walberswick.
Now taking bookings for New Year's Eve 4 Course Dinner, Dancing & Fireworks and the New Year's Eve Family Fun Dinner.
Find out more information on both events here:
The Anchor, Walberswick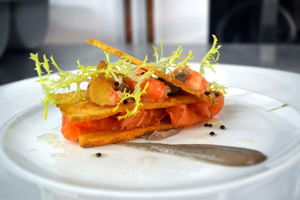 New Year's Eve Big Quiz and Five Course Dinner at the Hadleigh Ram
If you've hung up your dancing shoes, then how about a delectabe five course meal and The Big Quiz Of The Year, hosted by Mark Mason to see in the New Year? £45 per person. See
The Hadleigh Ram
for more information. *FULLY BOOKED*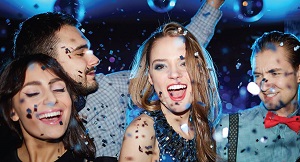 Be Bowled over with Fun for a New Years Eve party with a difference in Ipswich
See
Namco Funscape in Ipswich
for a great night with different packages available.

New Years Eve Celebrations in Suffolk

New Year's Eve Supper Disco at the Stoke by Nayland Hotel, Golf & Spa
For just £49.95pp, you will be provided with a whole evening of entertainment and delicious food so that you can sit back, relax and celebrate the new year with your friends and family.
Arrive for 7.30pm for a sumptuous hot and cold buffet dinner served from 8pm. There will be a dance floor and disco and the bar will be open for drinks all night – so take advantage of this incredible offering, gather your loved ones together and book this amazing night out! You won't regret it. Expected finish around 1am. See Stoke by Nayland Hotel, Golf & Spa for booking details.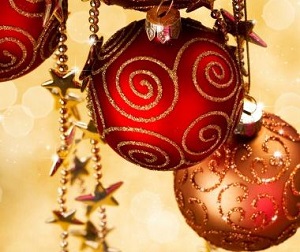 Celebrate New Years Eve
at
The Randolph Hotel, Nr Southwold
with Gareth's 5-course menu including 2 glasses of prosecco just £50 per person. Click link for more information and contact details.
Why not enjoy a fantastic NEW YEARS EVE DINNER at
The Dog at Grundisburgh.
A delicious
4 course meal for just £35pp. Take a look at their Burns Night Supper too. See
The Dog at Grundisburgh
for more information.

Offering a range of events, at
Greshams Ipswich
you can eat, drink, dance, and PARTY your way into 2018. Either at their New Year's Eve Bar Party and buffet or Dine & Dance with a 2 course sit down meal. Maybe you'd prefer the New Years Eve Soul & Funk Party or bring the whole family to the New Years Eve Family Party. See
Greshams Ipswich
for full information on each.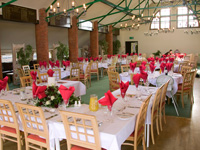 New Years Eve Celebrations at Fynn Valley Golf Club and Restaurant
See
Fynn Valley Golf Club & Restaurant
for more information on their New Year's Eve Celebrations, they are happy to host your event for you!
New Years Eve Celebrations in Suffolk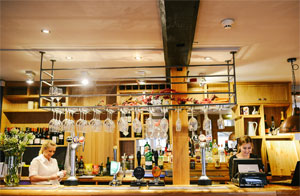 New Year's Eve at the Lavenham Greyhound
. Join us for relaxed dining & live music – £40 per person.
See
Lavenham Greyhound
for more information and booking details.
This New Years Eve DJ Lloyd Rust will be playing in
The Alex Cafe Bar
from 9.30pm. All are welcome and entrance is free. The bar is open til late. See
The Alex Cafe Bar
for details.
New Years Eve Chill Out Party! Catastrophe Cat Cafe
10.00-16:00. Catastrophe Cat Cafe, Unit 27a, Maitland Road, Lion Barns, , Needham Market,, IP6 8NZ
Join us at Catastrophe Cat Cafe for our annual New Year's Eve Party. Held between 10.00am-4.00pm, with celebrations throughout the day with our feline friends, it is the puurfect party for anyone who wishes to CELEBRATE the New Year in a relaxed fashion!
Free glass of Prosecco on entry (Mocktail optional), seasonal delights available, including Vegan & Gluten Free options along with party hats, decorations and board games! All for just £6.00
Tel: 07388 522942 or email: info@catastrophecatcafe.co.uk

New Years Eve Celebrations in Suffolk
Sunday 31 December – Suffolk Party Nights New Years Eve Party Trinity Park
7.30pm – 1am. Trinity Park , Felixstowe Road, Ipswich, IP3 8UH
New Years Eve Party Night, Tony Mills doing his tenth year at Suffolk's biggest new years party.
Tickets £22.50. Call Tony on 0777 302 1539. See Trinity Park Events for venue information.
Sunday 31 December – New Year's Eve at Wetherden Village Hall
8.30pm – 12.30am. Wetherden Village Hall, Park Road, Wetherden, IP14 3JS
New Year Eve's celebrations at Wetherden Village Hall, organised by Stow Hundreds, will be providing another night of high quality original music and entertainment for adults and children. The evening will start at 8.30pm and finish after revellers have welcomed in the New Year.
This year's entertainment includes:
Fishclaw – a seven piece instrumental group based in Colchester who for New Years Eve will also have a caller for a ceilidh. Fishclaw's music is a mix of up-tempo beats and melodies with traditional folk influences and other influences such as alternative folk, ambient electronica, post rock and system music.
Dan the Hat – A master of improvisation, comedy and juggling skills his performances are for adults and children and everyone in between!
Justin Appleyard – A multi-skilled entertainer who juggles, unicycles and does balloon modelling will be starting the night.
There will also be a pinata which, will as usual, cause a riot with the kids.
Adults £10, Concs £6, Under 12's £4, Under 5's £1. Tickets available on the door only.
Telephone: 01359 240 724
Sunday 31 December – Celebrate New Year's Eve at The Weeping Willow
The Weeping Willow Pub, Bury Road, Barrow, IP29 5AB
Celebrate New Year's Eve at The Weeping Willow pub in Barrow, near Bury St Edmunds. The restaurant is open for a specially selected tasting menu curated by Head Chef Nick Claxton-Webb, priced at £90 per person. A deposit will be required when booking, which will be deducted from the bill at the end of the night. If you'd like to drink with us, the bar will be open all evening until 1am on 1st January 2018, and no entry fee will be charged.
Tel: 01294 771881. Email: hello@theweepingwillow.co.uk
Please tell us all about your New Year Celebrations in Suffolk by sending an email to:
suffolkguides.admin@suffolktouristguide.com
.
If you liked this you may also like these:
Dan's Meadow
Dan's Meadow Woodbridge, a picturesque riverside town close to the River Fynn, is the setting for a small family-run caravan park set in 3.5 acres of meadowland. Our aim is...
White Horse Camp Site
White Horse Camp Site The White Horse campground is located beneath the white horse, where there are beautiful flat fields and an abundance of wide-open spaces. A short drive away...